Get To Know Us
Our goal is to create new and innovative solutions for areas of patient care. As the creators of the ADVANCED PENETRATION TECHNOLOGY™ (APT™) delivery system, we strive to provide access to highly effective care at the primary care and home levels on a global scale.
Read More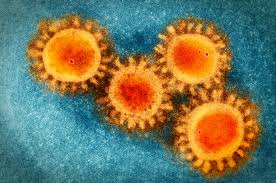 COVID 19 (Coronavirus) is a PANDEMIC with no immediate vaccines, treatments and widespread diagnostics available. The USA and World health providers, pharmaceutical companies and governments are actively working to fund these vital initiatives. "Social distancing" with its associated shutdown of commerce and normal routine appears to be the best solution so far in PREVENTING the spread of the COVID virus and associated suffering and mortality. The loss of life once a patient goes on a ventilator is frightening.
As the administration and American leaders have stated, that "economic shutdown" cannot long endure. Advanced Penetration Technology, LLC strongly believes the proprietary APT™ based NON-PRESCRIPTION (OTC) Topical antibiotic, used OFF-LABEL will play an important role in mitigating, decreasing and preventing the spread and severity of COVID-19 illness.
The Advanced Penetration Technology, LLC recommends the use of APT™ Tetracycline 3% product under the following protocol:
In Healthcare Workers, Military personnel, First Responders, at risk individuals and the General Public: Swabbing the product within the nasal cavity could prevent higher exposure levels of the COVID-19 virus into the body and decrease transmission.
Non-symptomatic COVID-19 patients: Swabbing the product within the nasal cavity to mitigate transmission and progression of disease.
Symptomatic COVID-19 patients: We believe that the APT™ Tetracycline 3% will benefit by SLOWING and minimizing the Inflammation severity in patients with advancing disease (Cytokine Storm).
Symptomatic COVID-19 patients: use of APT™ Tetracycline 3% can benefit in managing the secondary infections often present as part of this illness, particularly with High Risk patients.
APT™ Tetracycline 3% has NO documented or reported side effects in over 10 years of topical use.
Suggested APT Tetracycline 3% protocol for COVID-19 mitigation and prevention:
Use a cotton tip applicator (Q-tip)
Apply 4 drops onto the cotton tip.
Gently insert deeply and swab (coat or paint) the inside of the nasal passages and nostril (inside nostril and nose area).
Perform this procedure twice daily.
Note: The product has an orange/yellow color. There could be temporary ointment discoloration of the outer skin area around nose – if product drips out. Normal skin cleansing removes this color. For questions email: info@tetracycline3.com
Old is New Again, and HIGHLY effective:
APT, LLC is a U.S.A. based corporation. All products are developed, manufactured and packaged in the U.S.A.
Let's Stay In Touch
For tips and offers from us, enter your email and click the subscribe button below.