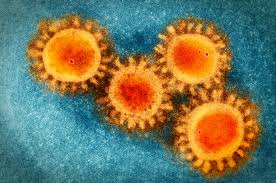 COVID-19 (Coronavirus) is a pandemic with no immediate vaccines, treatments or preventative products available.
The United States and international health providers, pharmaceutical companies and governments are actively working to fund these vital initiatives. Social distancing, with its associated shutdown of commerce and normal routine appears, to be the best solution so far in preventing the spread of the COVID virus.
Based on scientific research, Advanced Penetration Technology, LLC strongly believes the proprietary APT™ based non-prescription (OTC) topical formulation, used off-label, will play an important role in mitigating, decreasing and preventing the spread and severity of COVID-19 illness.
Recently concluded Anti-Viral Studies demonstrated the significant efficacy of the APT™ T3X formulation in neutralizing the Influenza A virus (H1N1) and Coronavirus (NL63). The laboratory conclusion was "Under the conditions tested, treatment of influenza A/WSN/33 virus and Coronavirus NL63, with APT™ T3X formulation abolishes infectivity". Further viral testing is ongoing.
Decreasing the Viral Load of Exposure is the key to slowing and mitigating the spread of COVID-19 virus. The daily use of APT™ T3X formulation as a nasal swab application will help in the mitigation of the COVID-19 Pandemic.
Application recommendations for Healthcare Workers, Military personnel, First Responders, (at) High risk individuals and the General Public: Swabbing the formulation within each nasal cavity every 12 hours could reduce the exposure levels of the COVID-19 virus into the body, hence reducing infectivity of the individual and decreasing transmission to others.
Application recommendations for Non-symptomatic COVID-19 patients: Swabbing the product within the nasal cavity every 12 hours to mitigate infectivity, transmission and progression of the disease.
APT™ T3X formulation use along with recommended CDC guidelines for COVID-19 prevention, together, create another barrier to infection and transmission to fight this Pandemic.